Saint Boniface Church in Chicago, IL is over 100 years old and was recently bought. We were fortunate to have access to the building so we can photograph the Chicago abandoned building before it is rehabbed into living space.
Chicago Saint Boniface Church Saved!
As of late September, The Chicago Academy of Music and Stas Development partnered together and purchased the St. Boniface Church. The church in Chicago was originally erected in 1902-1904 at the site of 1358 W. Chestnut St, Chicago, IL. The exterior of the building stands 218 ft in the air and the original cost was $110,000 to build.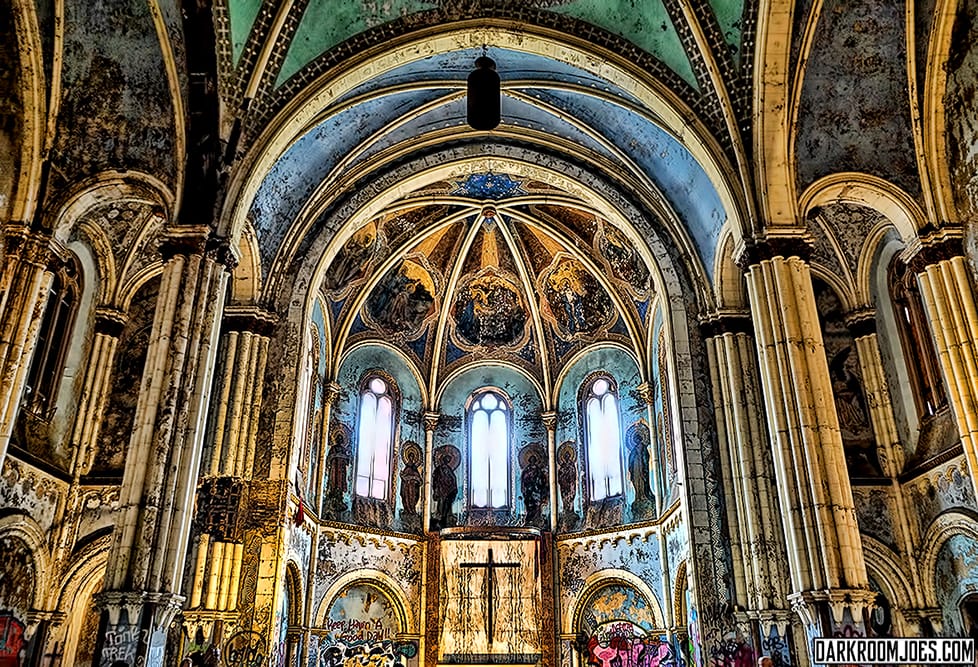 St. Boniface Church Chicago was closed back in the 80's due to insufficient funds and the church fell into the arms of the wicked Chicago winters and summers. As we walked around and snapped photos, we could see the building crumbling away including the actually "I" beams that hold the complete structure together.
Every step we took, you can hear the floor creaking as if it was ready to give way underneath. As we made our way to the front of Saint Boniface Church, we noticed the alter where mass would take place when this facility was open and serving the community of West Town, Chicago. The entire building is in bad condition as we said before, but the alter looks as if it was just made yesterday.
The Chicago church is riddled with graffiti and completely falling apart, except for the alter. It's almost as if it had a bubble around it.
We encourage you to view some of the photos we snapped of the abandoned Saint Boniface Church in Chicago, IL. If you have a suggestion of an abandoned place in or around the Chicago area, please click here to contact us today! We are always looking for new abandoned places Chicago!
Comments
comments